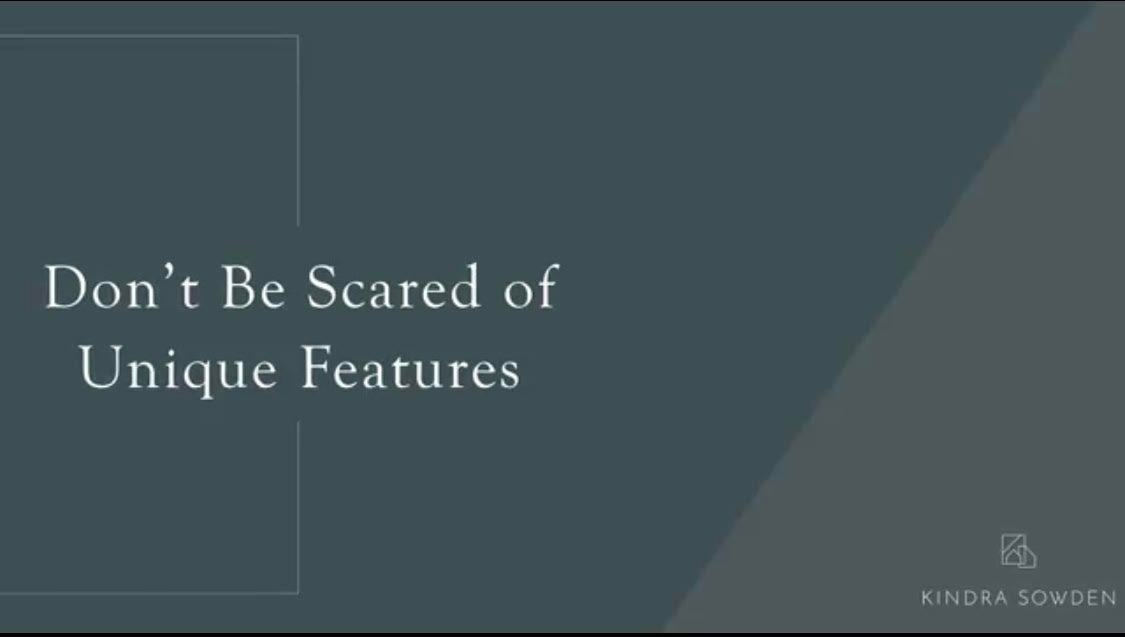 If you have a unique feature in your home and you are thinking about selling, it's important to find out how the REALTOR® you hire plans to promote and market that feature to its fullest advantage. Ask the REALTOR® what their plan is to market that specific feature and the property as a whole.
Sometimes buyers can shy away from a home with a feature that isn't typical or that they know nothing about, for instance, geothermal heating, solar panels, wells, etc...

Ensure that your REALTOR® can articulate the benefits, value and potential cost savings to buyers and the buyers real estate agent so they feel educated, confident and comfortable proceeding with an offer.
After all, if a buyer doesn't value the feature, they definitely won't pay for it and if they don't understand it, they won't want to own it! I explain a little further in this video:

To learn more about my listing process and marketing strategy for your home, contact me.
REALTOR®
306-221-5757
kindra@kindrasowden.com