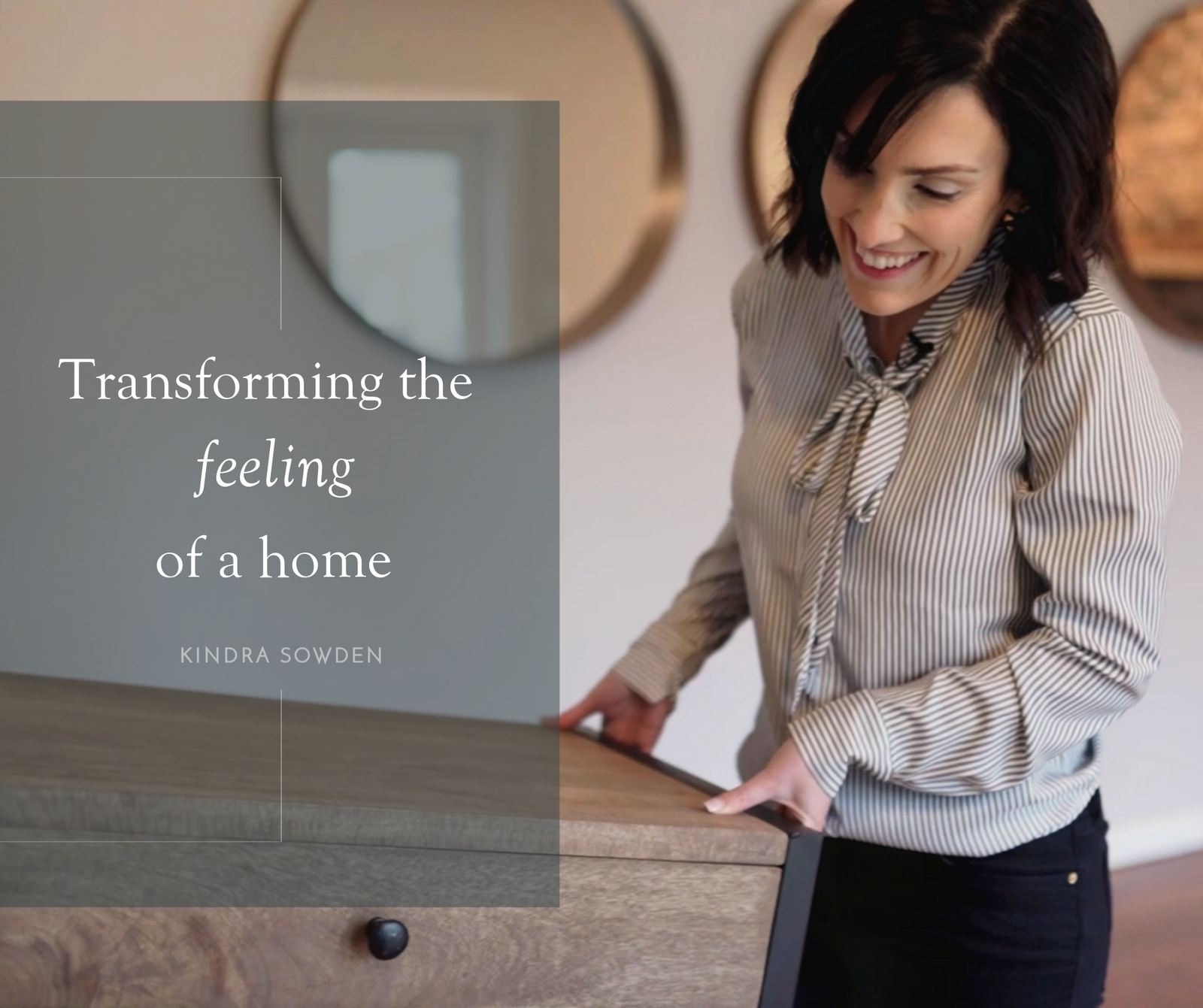 Selling real estate means more than putting a for sale sign in the ground and uploading some pictures online. It means taking the time to prepare the house for sale, small fixes and improvements, staging consultations, professional photos/video, and online marketing.
In my experience, having a staging consultation for owner-occupied homes is imperative. I hire a staging consultant to meet with my sellers to provide advice on what to remove from the home, where to place furniture, what to add to the home to make it more appealing etc... however I often find that sellers aren't always prepared to go out and buy artwork, greenery and other decor that they don't plan on using in their next home. There are companies who offer owner-occupied staging packages for rent however there are generally restrictions such as "no pets and no kids" which leave many of my clients asking "Now what?". Seeing a gap in the market, I hired In Fine Order Staging Services to curate multiple staging packages for me and I am now able to offer clients my staging packages for use in their own properties during the listing period.

Here are a few examples of how my staging packages have enhanced sellers' homes. The arrows indicate the pieces from my staging packages that were brought in.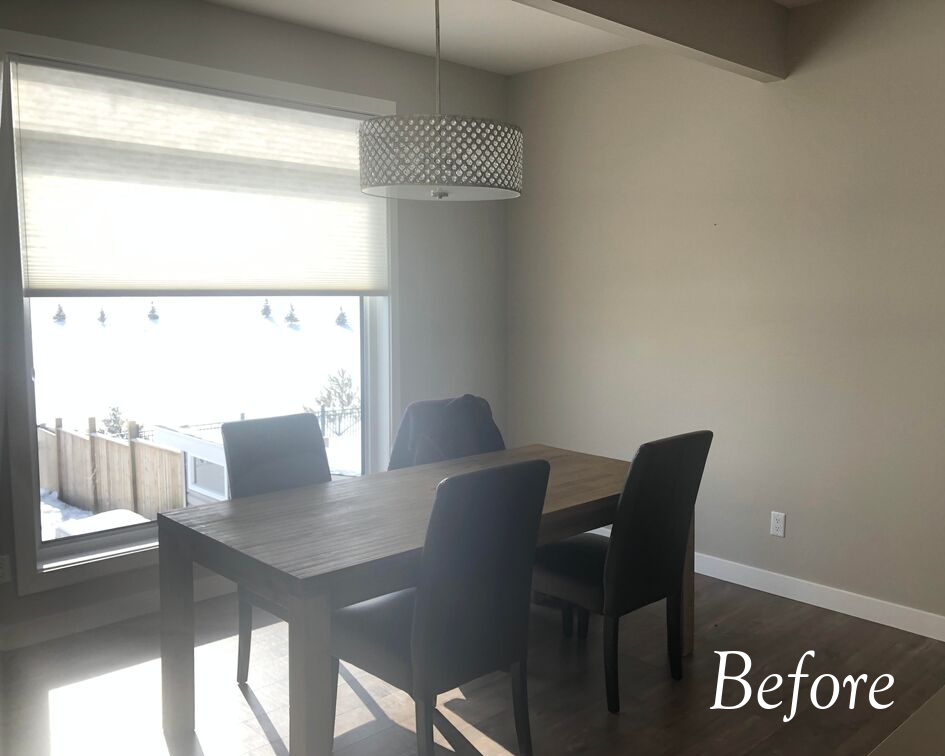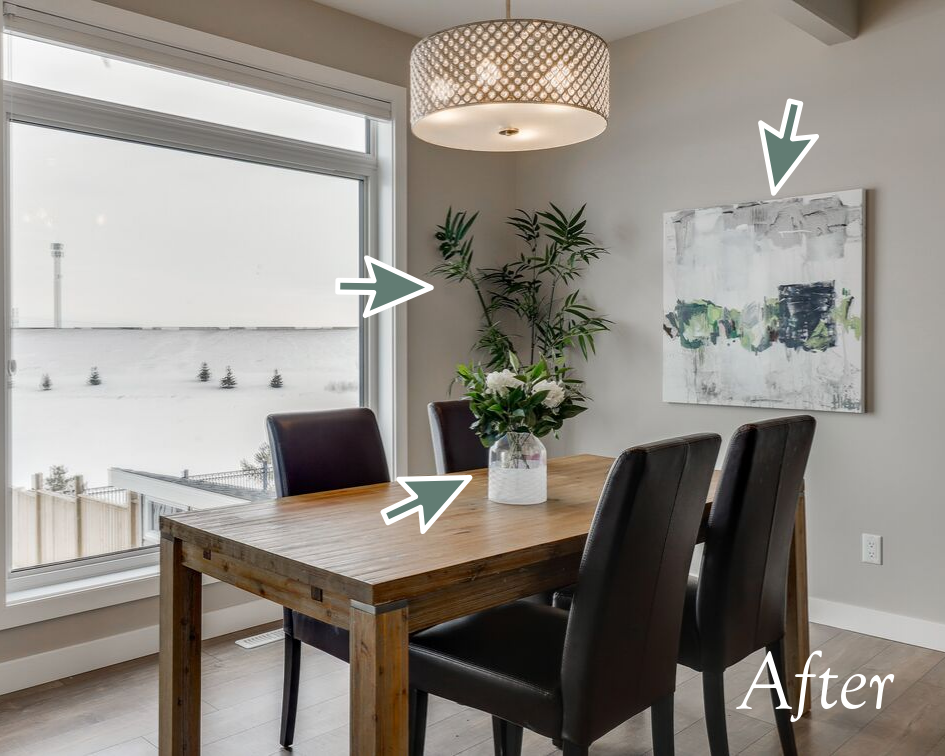 For this dining room, I brought in greenery in the corner to add height, decor for the centre of the table and artwork.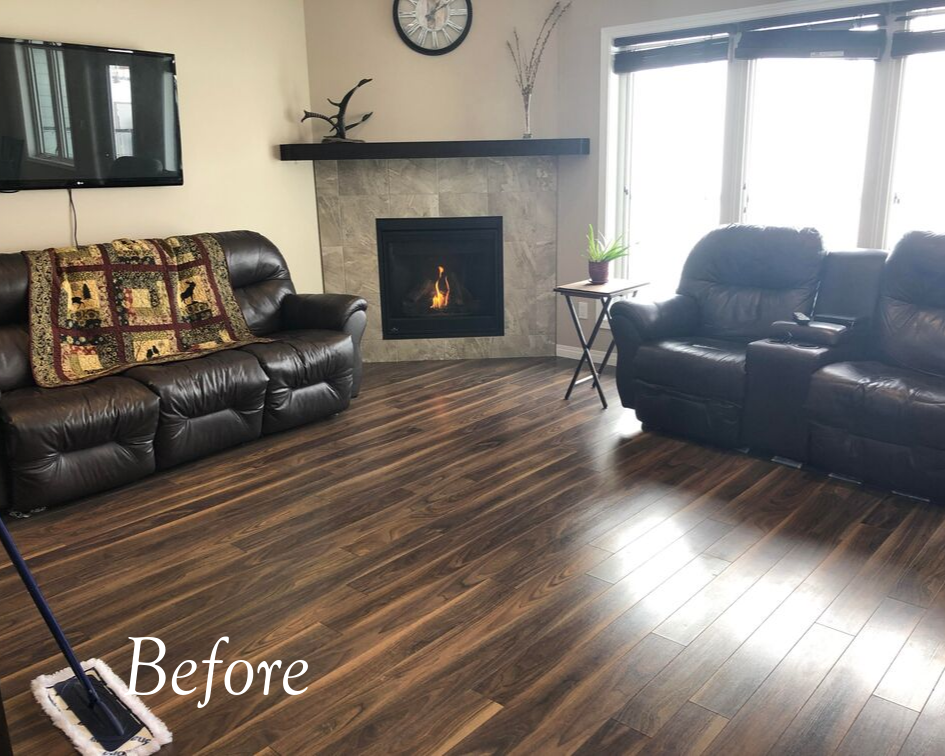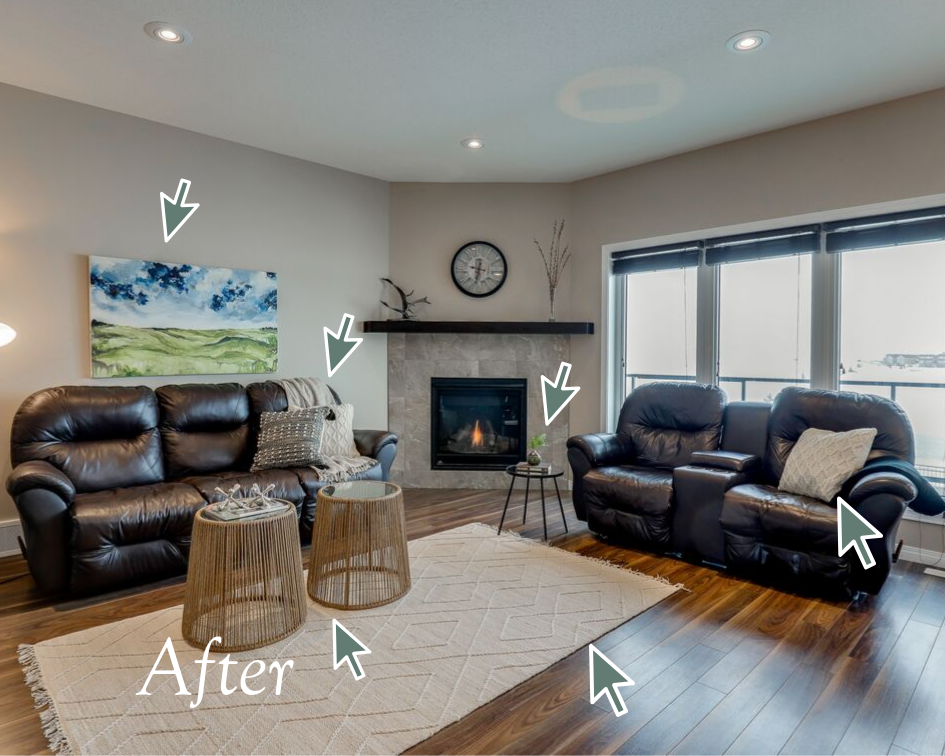 For this living room, we took out the TV, added artwork, an area rug, coffee tables, side table, throw blanket, throw pillows and various decor items to enhance the feel of the room.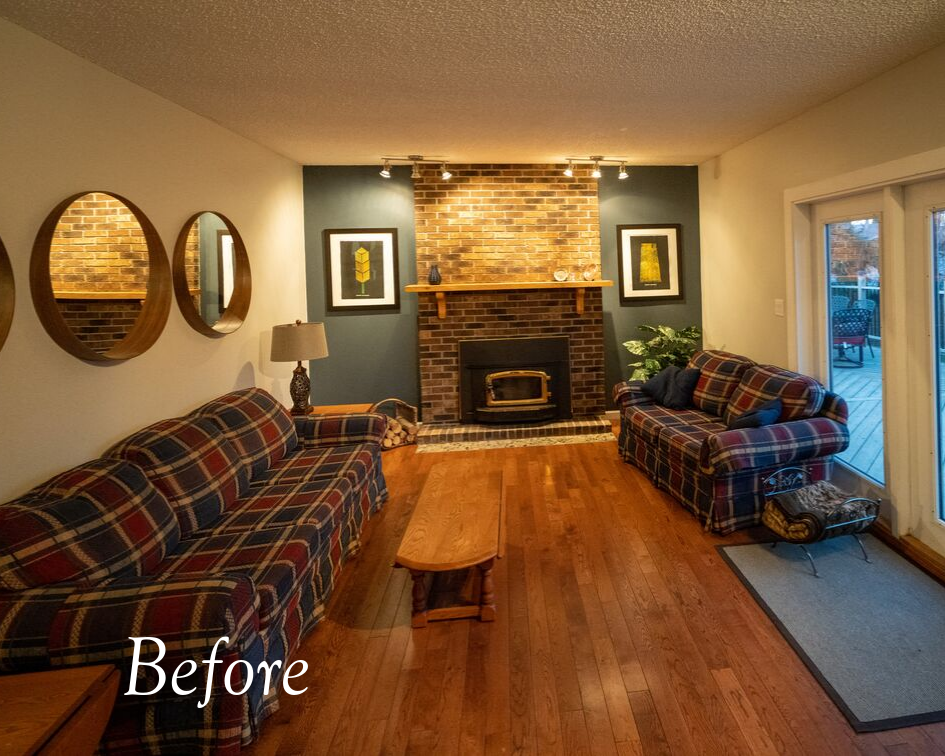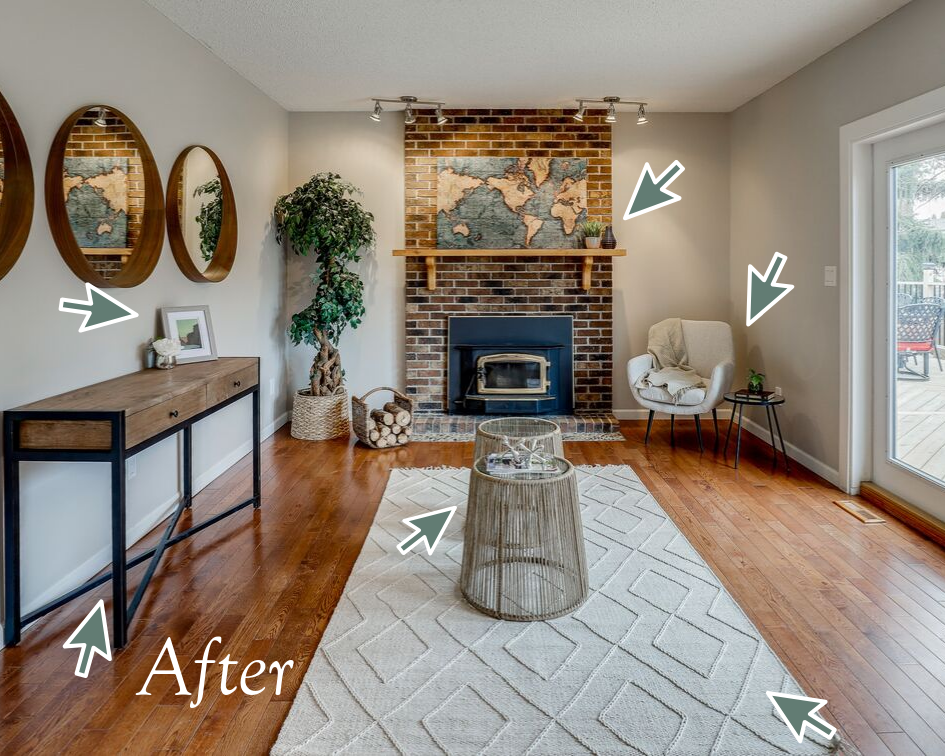 With this property we took the plaid furniture out and repurposed it into an empty room downstairs that lacked a clear purpose, using the homeowners own art, greenery, and mirrors, I added my own pieces to completely change the feel of the room to something very welcoming (see above photos) while repurposing the plaid furniture and TV in the basement family room which was a lacking a clear purpose given the layout and positioning of the room in the house. (see below photos). This home had been listed for sale previously with another agent and buyers were having troubles defining a purpose for the room and found it to be an awkward space, by repurposing the furniture, it gave the room a defined use that didn't leave the buyer guessing what they should do with it.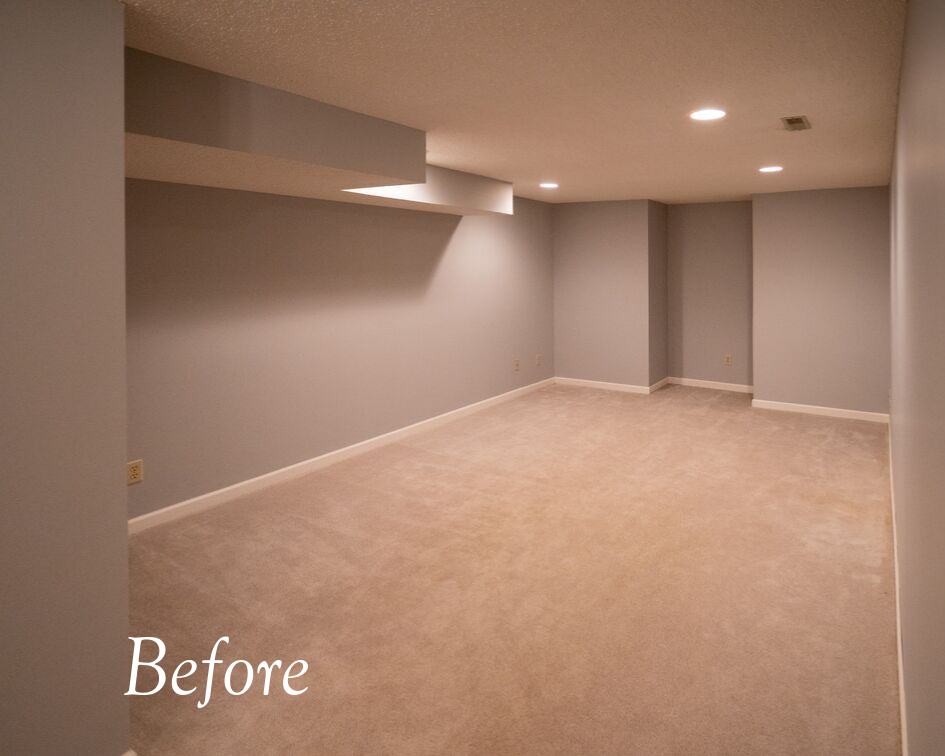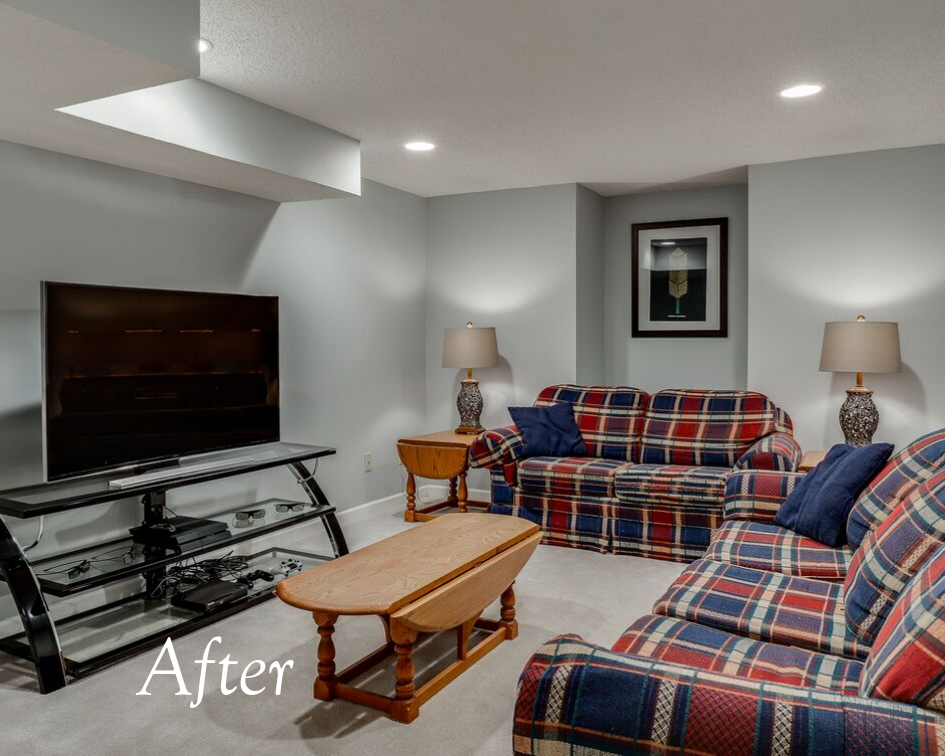 Here is one example of how I transformed this empty space into a room that felt warm and welcoming.
Interested in discovering how your home can feel warm and welcoming to potential buyers? Contact me for your personalized selling strategy.

Kindra Sowden
REALTOR®
306-221-5757
kindra@kindrasowden.com